Discover Kefalonia starting from Robola Winery Cooperative which offers a wine-tasting experience you cannot miss. After that, enjoy a visit to Drogarati cave and its beautiful collection of stalactites and stalagmites. Melissani Lake, the third stop, is a place of indescribable beauty. The view will take your breath away. Next stop will be Antisamos Beach so that you can swim in the crystal clear waters. After that, we will briefly stop on top of Myrtos and you can take photos of this iconic beach right before you visit Assos, the most beautiful and picturesque village in Kefallonia with the unique colours. Last stop will be cosmopolitan Fiskardo where you can enjoy a delicious meal with all the local delicacies.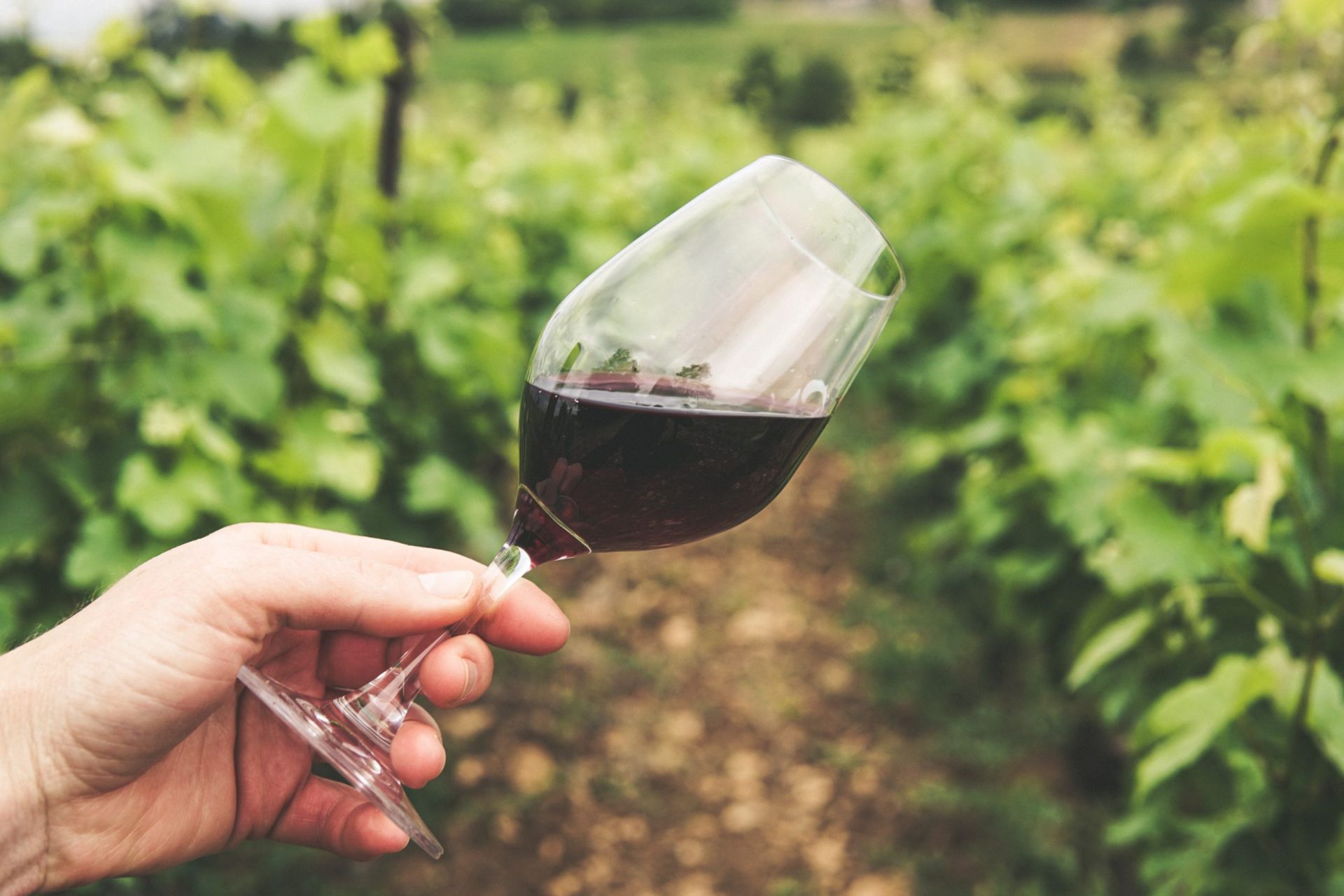 Robola Winery Cooperative offers a wine-tasting experience you cannot miss. The Cooperative has 300 partners, who are local farmers, exporting the famous fruity Robola wine worldwide.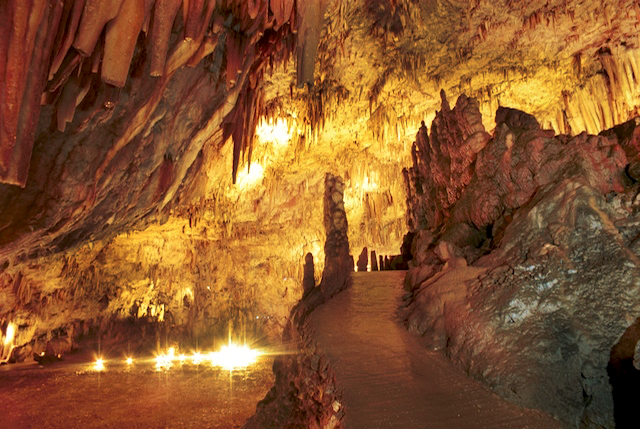 A visit to Drogarati cave, just 3 km away from Sami, will give you the chance to admire the amazing stalactites and stalagmites that make it look like a cathedral. The cave was discovered only 300 years ago when an earthquake destroyed part of the cave and thus created an entrance. It is famous for its spectacular acoustics.
The most beautiful sight of Kefalonia, the cave of the nymphs, the famous Melissani Lake, is not to be missed. Here you can enjoy a tour of the lake on a small boat and take hundreds of photos of the deep blue water and the way the sun sneaks into the cave from the roof.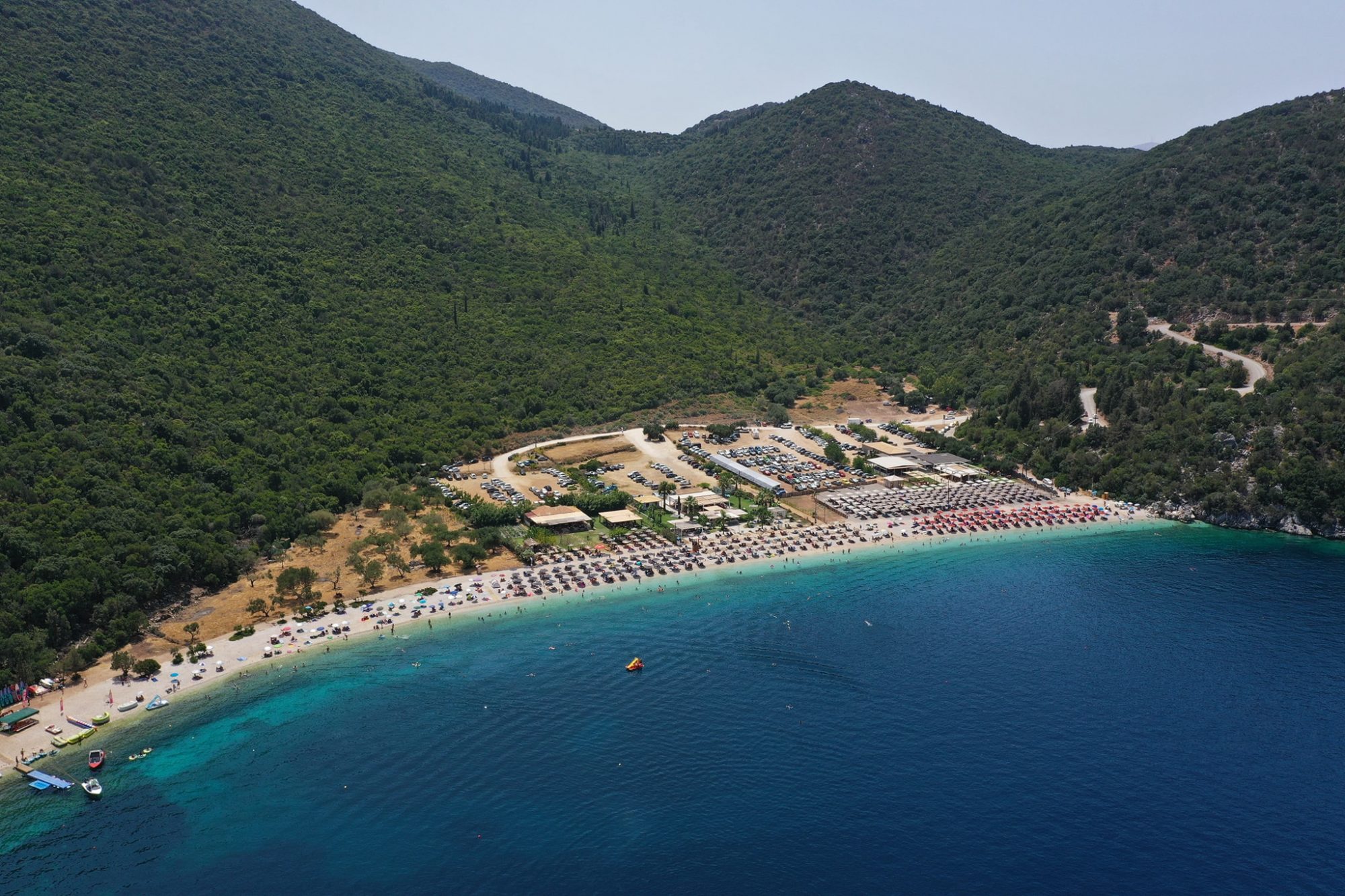 4th stop: Antisamos Beach
Visit Antisamos Beach, which served as a backdrop for the famous Hollywood movie "Captain Corelli's Mandolin". We will spend an hour here so that you can swim in the crystal clear water and take photos that will make your friends green with envy!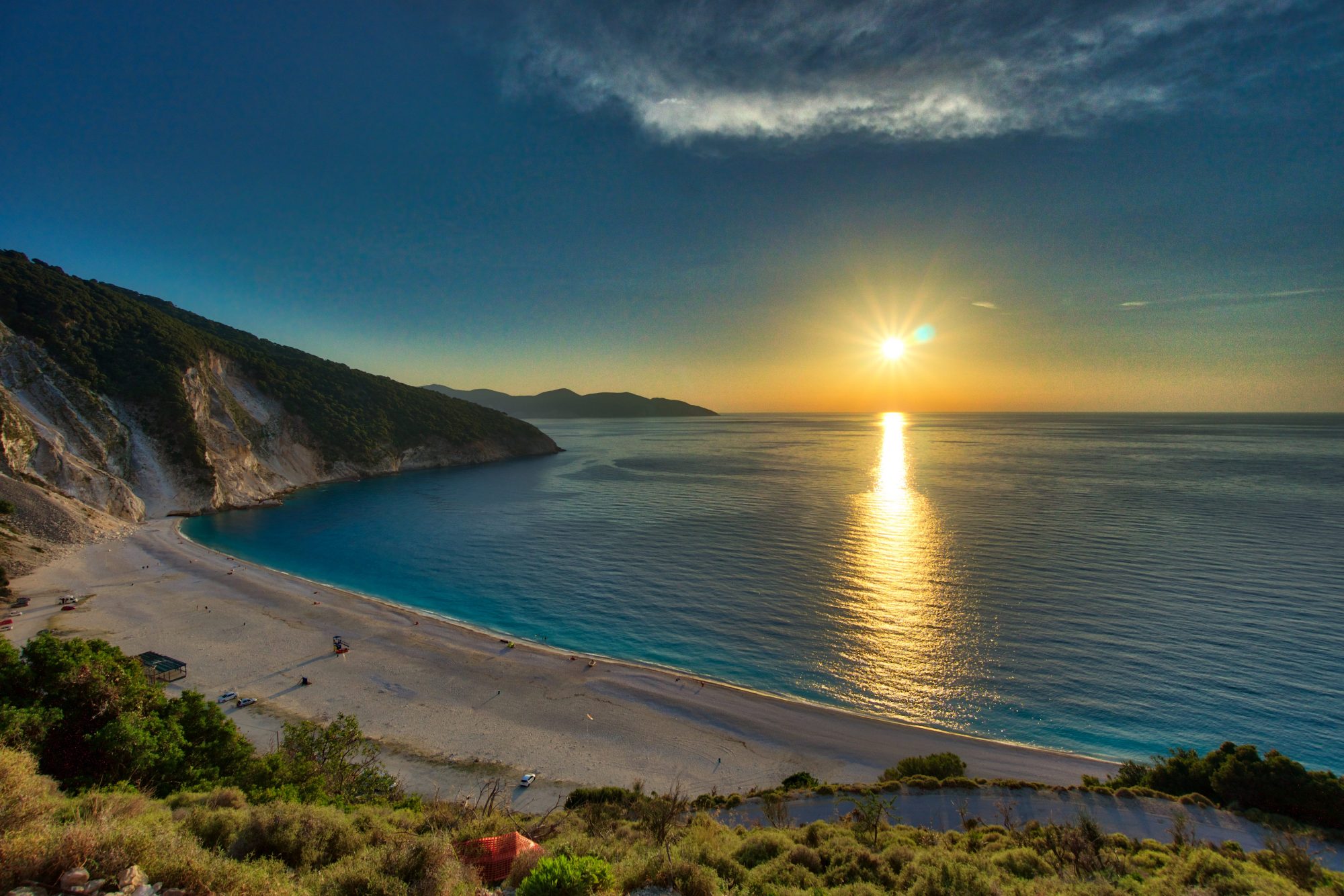 5th stop: Myrtos: A stop to take photos from atop
A chance for you take pictures from a vantage point overlooking the iconic Myrtos beach, voted every year in the top 10 most exotic beaches around the world.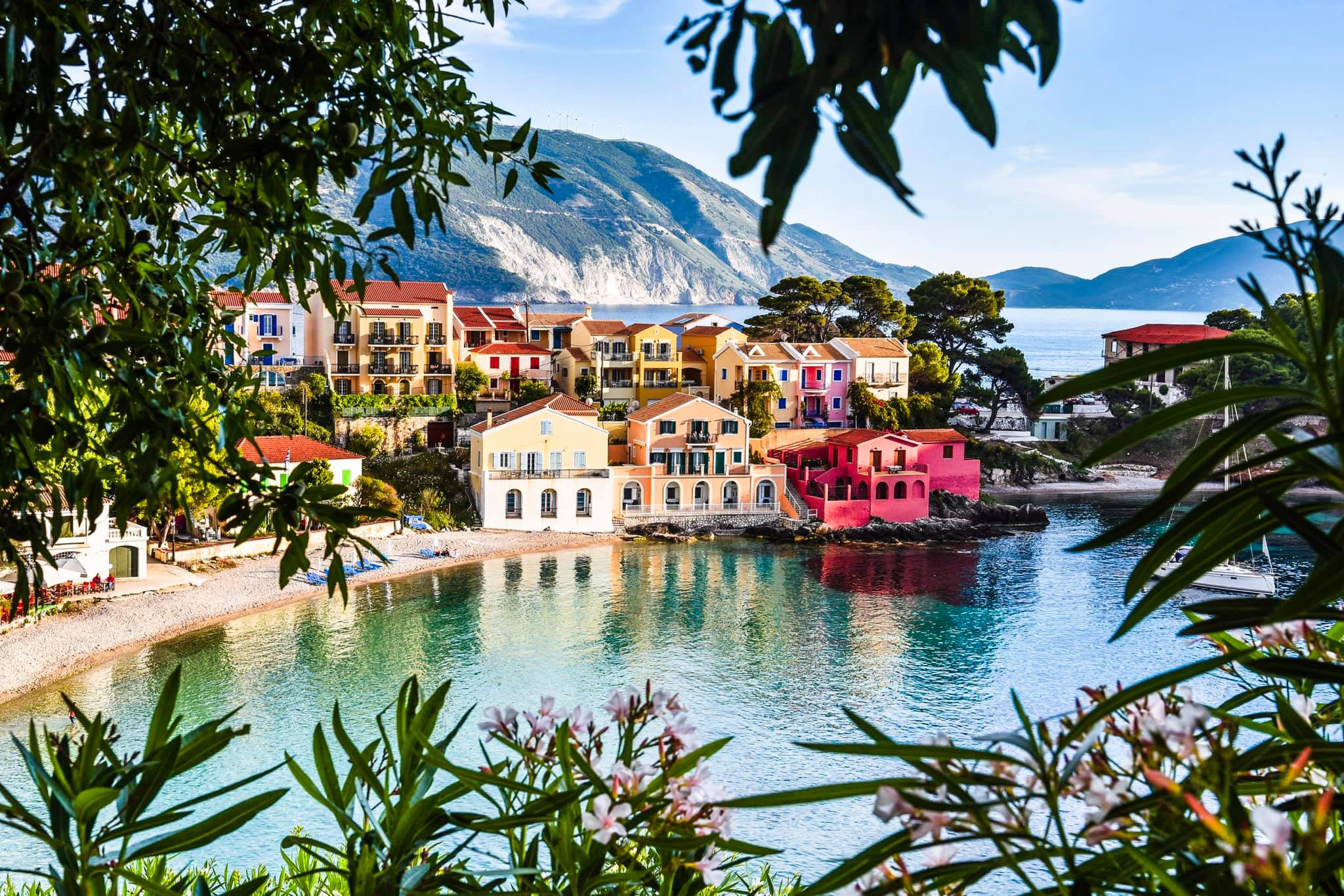 Assos village looks as if it were hand painted by a skillful artist. Distinctive architecture with houses in all shades of pastel colours give this hidden gem a unique feel.  The venetian castle overlooking the beautiful sea, the narrow alleys with thick bougainvilleas compliment this charming village.
Final stop: Fiskardo Village
A visit to the cosmopolitan village of Fiscardo, will be the ideal place for you to enjoy some local dishes. Fiskardo maintains an ambience of the past, since it has preserved the Venetian-era architecture. Here, we will have the chance to taste the traditional Kefalonian cuisine admiring the busy harbor, one of the top destination for yachts in the Ionian Sea.
Professional English speaker Driver
Wine tasting
Entrance fee to Melissani Lake
Entrance fee to Drogarati Cave
Personal expenses (Coffee, snacks, drinks, lunch)
Tickets